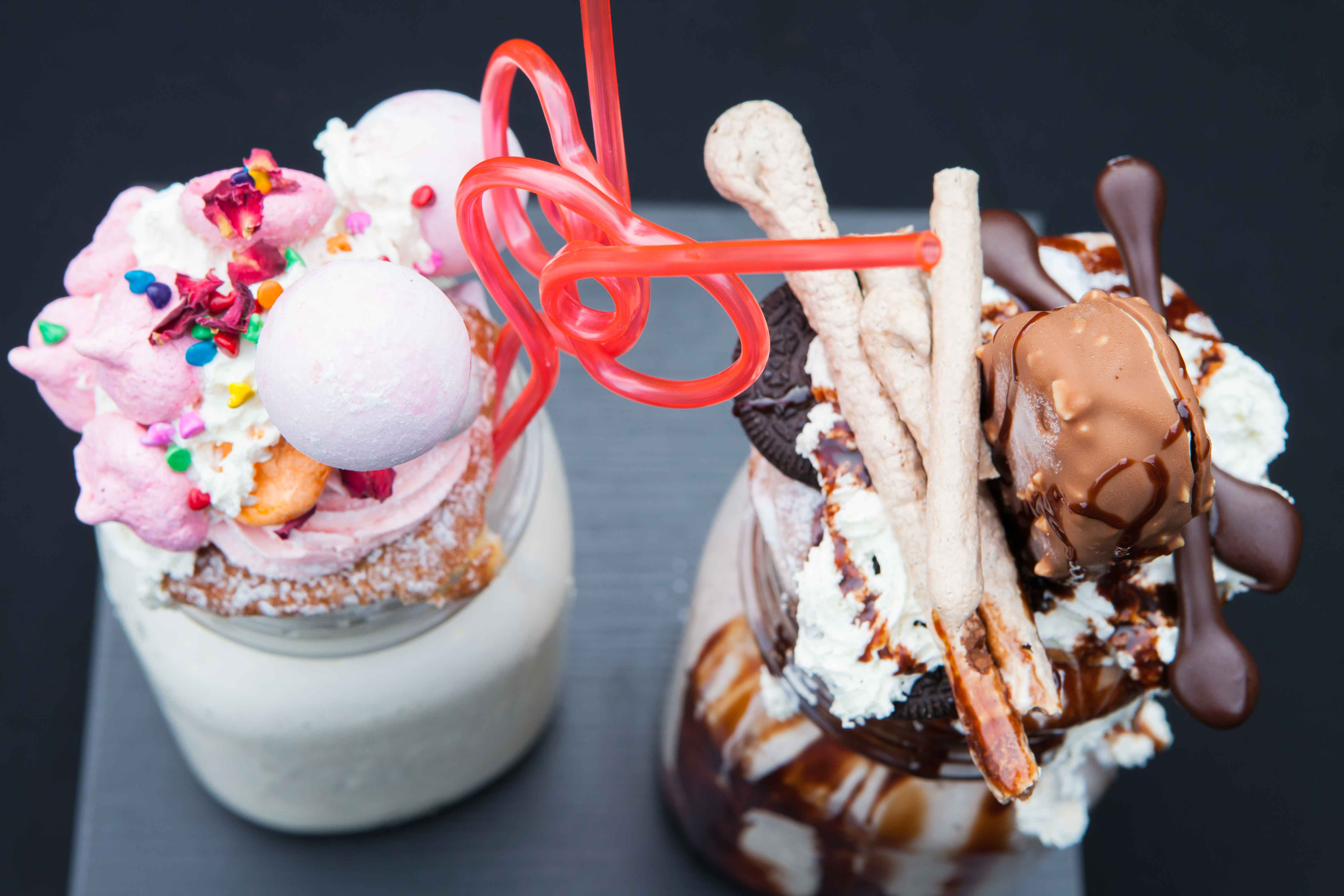 Brunch is back with a boom, from boozy to bottomless and everything in between – it just doesn't get better than this. There are many reasons to fall in love with this dining option; for one it gives women the best excuse to dress up; from bohemian chic to easy ethereal fashion ensembles, there is an abundance of fun quirky choices ladies can pick for a brunch affair! But more than the fashion flare, it's the phenomenal food evolution that we love the most!
The brunch scene has made its mark on the culinary scene and we love the new trends it brings with it.
#freakshake are trending and it's cray cray! Overnight these crazy topped shakes have become a social media sensation, transforming instragram into a chocolate, marshmallow, decadent rage! We are obsessed with this new brunch feast and we can't wait to see them on every café menu in our city!
Eggs all the way
Eggs have always been a staple on every breakfast menu and the new brunch scene has taken eggs to a whole new level. From poached, spiced, baked to masala, we are being reintroduced to eggs a whole new way. The basic scrambled has shifted to a sophisticated free-ranged fare!
Global Brunch
The traditional 'English Breakfast' has been revolutionized with a touch of global influence! New brunch menus are featuring Mexican, Indian & Peruvian dishes and we couldn't agree more! Some of our favourites include bacon & egg naans, Mediterranean frittatas & chipotle with jalepeno bagels!
Celebrations
From weddings to baby showers, people are fast moving towards the idea of hosting a brunch themed party! These usually include lavish buffets, customized food trucks, donut dessert bars & Mimosas on tap. The options are endless!
Waffle Mania
This brunch classic, offers a great platform for innovation.
After the crazy cronut rage, comes the 'muffle'. This combination of muffins and waffles are the next brunch fixation! Try infusing your batters with savoury flavours such as bacon, porcini mushrooms, chilli cheddar & cinnamon.
Breakfast Bowls have found themselves on a separate menu category by popular demand. From whole grain oats, quinoa to chia seeds & mixed berry topped yogurts. These power packed treats are definitely worth trying.
Spice It Up
While bacon is still the king of breakfasts, delicacies such a chorizo, smoked beef, herby sausages and hams are smoking up the morning meat options. We love that menus now feature super spicy bloody mary's topped with extra siracha and crispy bacon!
Our ultimate pick is most definitely the freakshake! We even tried making our very own monstrous versions using, Oreos, pretzels, donuts, meringue, cupcakes, marshmallows & mini magnums, resulting in a glorious sugar high!
Social and fashion